SERVICES WE DO.
Mingjie pump has 20 years of industrial and civil pump experience and will find the right solution for any application.
Our products are exported to more than 100 countries and regions. 25 Fortune 500 companies have used our pumps. Every 10 minutes, one customer enters our website to buy Pumps.
We guarantee one hour response before and after sales and solve the problem on the same day. Our products cover 9 series of pumps, thousands of models, to meet the needs of customers at home and abroad.
Most of our pump products and accessories are in stock and can be delivered at any time. It also supports wholesale and OEM customization.
Professional pre-sale and after-sale
Ensure professional and effective communication, save you more valuable time.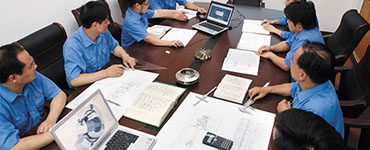 Professional technical personnel
Ensure that your products are more efficient, energy-saving, long life and low noise.
Professional production equipment
Ensure the dimensional accuracy, strength and beauty of each product.
Professional operation staff
Strictly control each process to ensure high quality products.
Product Category
WHY CHOOSING US
24 Years of Experience
In the past 24 years, we have been constantly receiving feedback from customers, combining with the actual situation and making corrections, just to make our products more able to meet your needs.
Outstanding Professionals
Every year, we will recruit several outstanding professionals in the industry, fully qualified for your design needs.
Reliable product quality
From the purchase of raw materials, to the design and processing, we will strictly control each layer to ensure that every product is qualified.
High quality service
Have professional customer service, can communicate and reply in time,.
We use sincere service to change your satisfaction.
900+ Sucessful Projects
In the world, we have completed more than 9000 successful projects, and received great praise from customers!
Professional Workers
Professional people do professional things! We have more than 2000 technical staff to ensure reliable product quality and timely delivery.
COMPANY PROFILE
Mingjie pump is a set of research and development, production, sales, after-sales as one of the diversified pump manufacturers.
Our company has been involved in the pump industry for many years, with more than 40 years of experience in the field, they can timely deal with related problems for customers.
We have a perfect pre-sales and after-sales team, fast processing, commitment to 1 minute response.
Latest From Our Blog
Progressive cavity pump performance parameters usually refer to flow, discharge pressure, suction pressure, rotational speed, pump input power (shaft power), …
Read more